Threshold filtering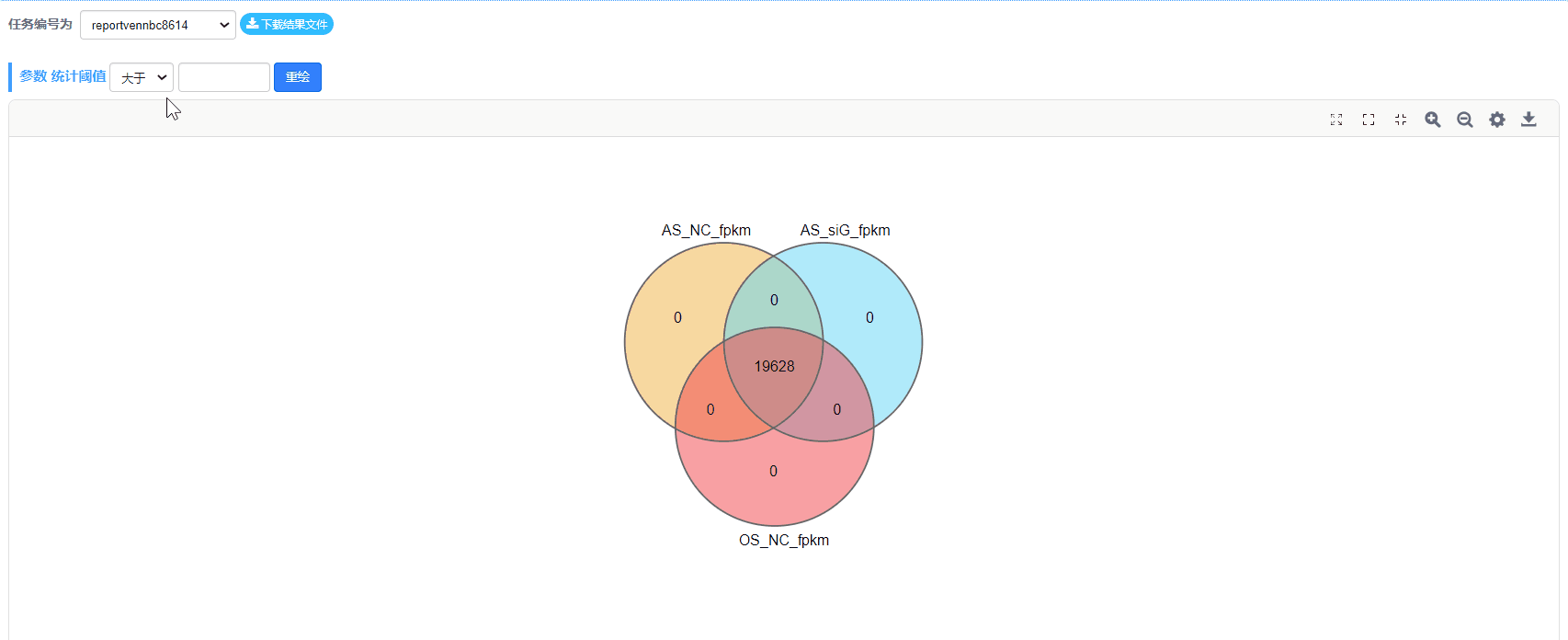 Graphic modification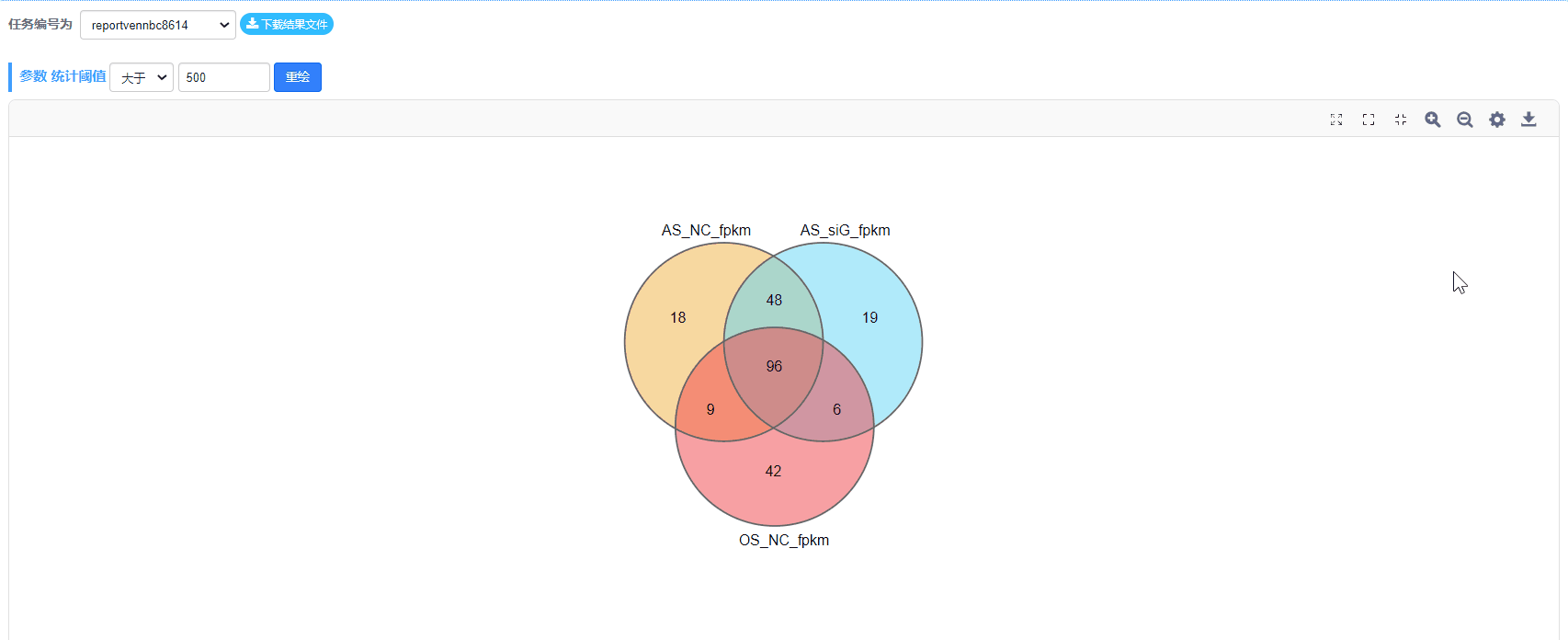 Venn diagram shows the intersection of data via a visual way. In Venn diagram, each circle represents a data set, and overlapping areas represent the intersection of data sets. So that we can observe the common data among different data sets more intuitively.
(1) Function: Graphically display the common data element among data sets
(2)Input:
example file 1:
Species abundance table
example file 2:
(2) Analysis and operation:
① Set a threshold to classify row names that conform to the threshold as elements of the corresponding column name collection
② Modify the graphics fill colors and border colors
③ Modify the color and placement of legend
(3) Graphical interpretation: A circle represents a data set. The overlapping area of the circles represents the intersection among data sets. The non-overlapping area represents the unique data of the data set. The number in the figure represents the number of data elements in the intersection.
Results Display
(Click " task ID" to view different analysis results)